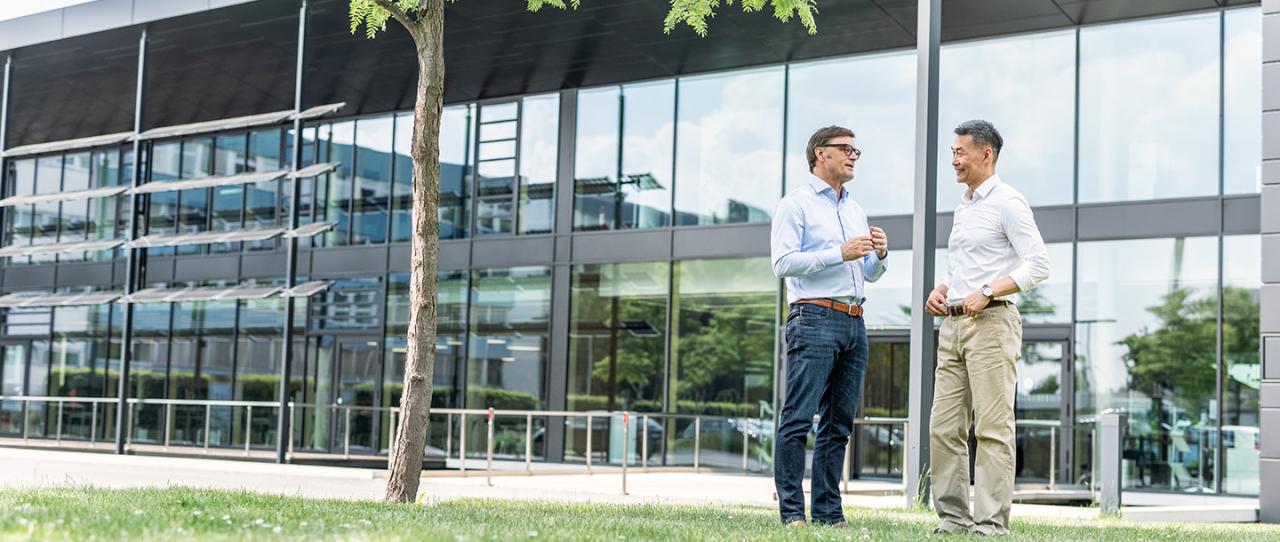 Specialists and managers at STIEBEL ELTRON
Bring ideas to life. Make a difference. Our specialists and managers play their part in developing green technology with us.
Develop ideas, shape sustainability
At STIEBEL ELTRON, we are committed to producing innovative, eco-friendly and sustainable building services. To this end, our specialists and managers take on responsible and varied tasks – from research and development through to production and account management.
Job security

with excellent development prospects in a globally expanding family business.

Varied tasks

and responsible work on exciting projects.

Personnel development

individual initial training plans and tailored further development.

Corporate benefits

Take advantage of attractive discounts with more than 800 well known brand suppliers.
Sustainable wellbeing – as a specialist or manager at STIEBEL ELTRON
Are you planning the next step in your career and want to put your expertise and skills to use for a future worth living with sustainable products? We are committed to "sustainable wellbeing" – both in respect of the use of our products and the efforts of our colleagues. From day one.
On Welcome Day, we fill you in on our almost 100 years in the business and tell you everything you need to know to get started with us. We tailor your initial training plan to you, with support from your manager and experienced colleagues.
We're big on knowledge development: in our highly advanced, energy efficient training centre covering 4000 m², accommodating over 6000 training participants annually, we foster the further development of our employees and dialogue with our business partners. We also use our potential executives programme to train up specialists and managers from among our own ranks.
We look forward to welcoming you here! You'll find our current vacancies on our jobs board, but we also welcome speculative applications.
Our vacancies for specialists and managers